Wedding Photographers We LOVE!
11/15/16 | Posted by Flowzone Entertainment, LLC
We have worked alongside many photographers over the years. They have all been great at what they do. Every now and then, however, we come across photographers that are AMAZING at what they do. We have recently had the joy of doing a wedding where J & A Light Photography, a husband and wife team, was taking the photographs. Before the day of the event, we saw the engagement photos of the couple and they were absolutely stunning! Every image was sharp, bold, and dramatic. The couple takes beautiful photographs that are cinematic in the way that they draw you in and tell the story of the bride and groom.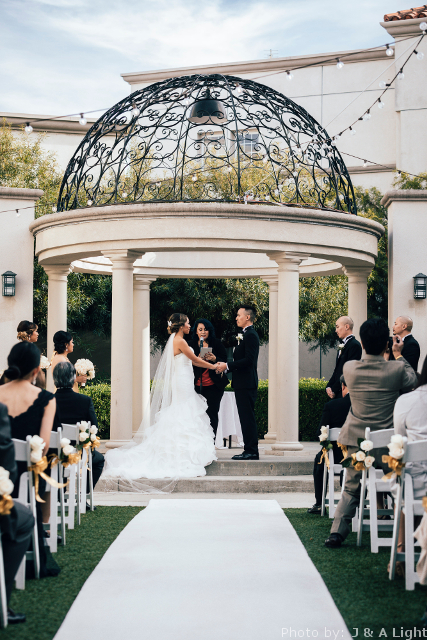 See more at www.Jandalight.com.
After seeing the engagement photos, we knew that the event photos would be amazing as well. When it came down to the day of the wedding, J & A Light Photography displayed exceptional professionalism and passion for what they do. They never settled for shots that were merely "good enough". They always exercised patience and determination when it came down to getting the shots that they knew the couple would fall in love with. They also knew how to direct their subjects without being intrusive or forecful.

Sometimes vendors don't always communicate well with each other during weddings. When they do, however, everything seems to operate smoother. The photographers were always in communication with the DJ and MC. As a result, they were always in the right place at the right time during the various parts of the night - like the garter and bouquet toss. They never missed a moment.
After all was said and done, we were able to see some of the photographs from this wedding. All of their attention to detail shows in the images that they capture for their clients. We usually see photographers take a loooong time to get the photographs edited and sent to the couple. Somehow, J & A Light has it all ready in a very timely fashion without rushed-looking results. They are worth every penny and if you are lucky enough to book them before anybody else does on the same day, you can enjoy timeless memories brought to you by the beautiful photographs they take. They are a fantastic, friendly, and talented team to work with. You can read about them all day, but instead, you should check out some of their recent photographs at www.JandAlight.com. Prepare to be impressed...